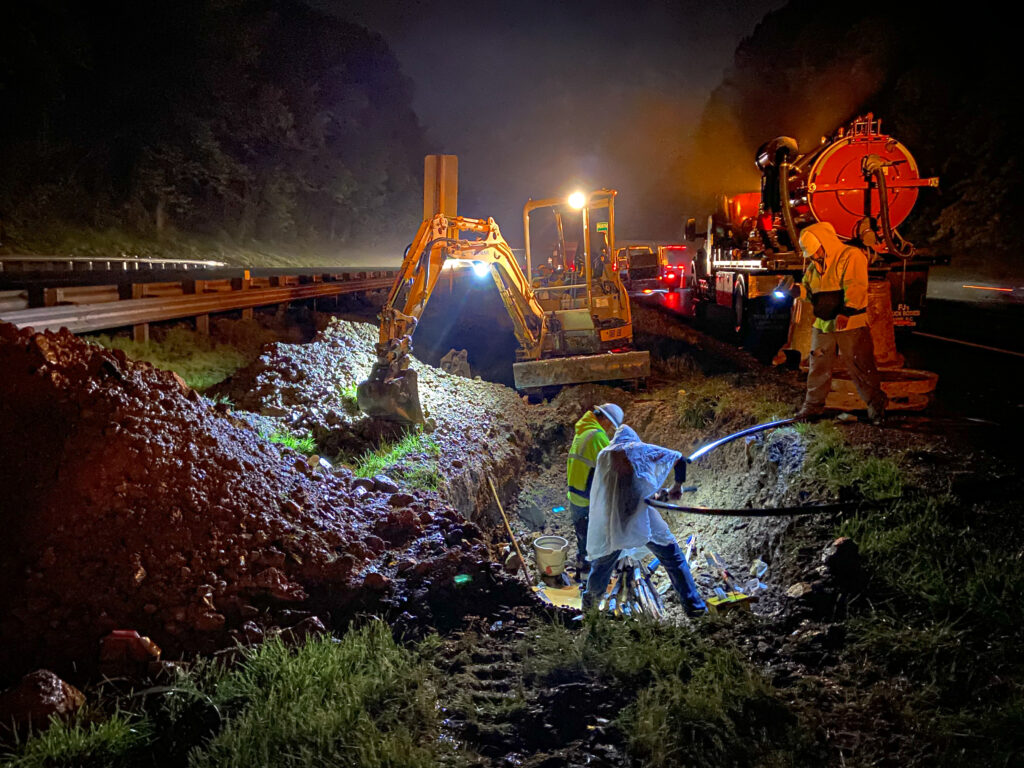 PEI provides several different types of Excavating Services. Two of which include Hyro Excavation and Air Excavation.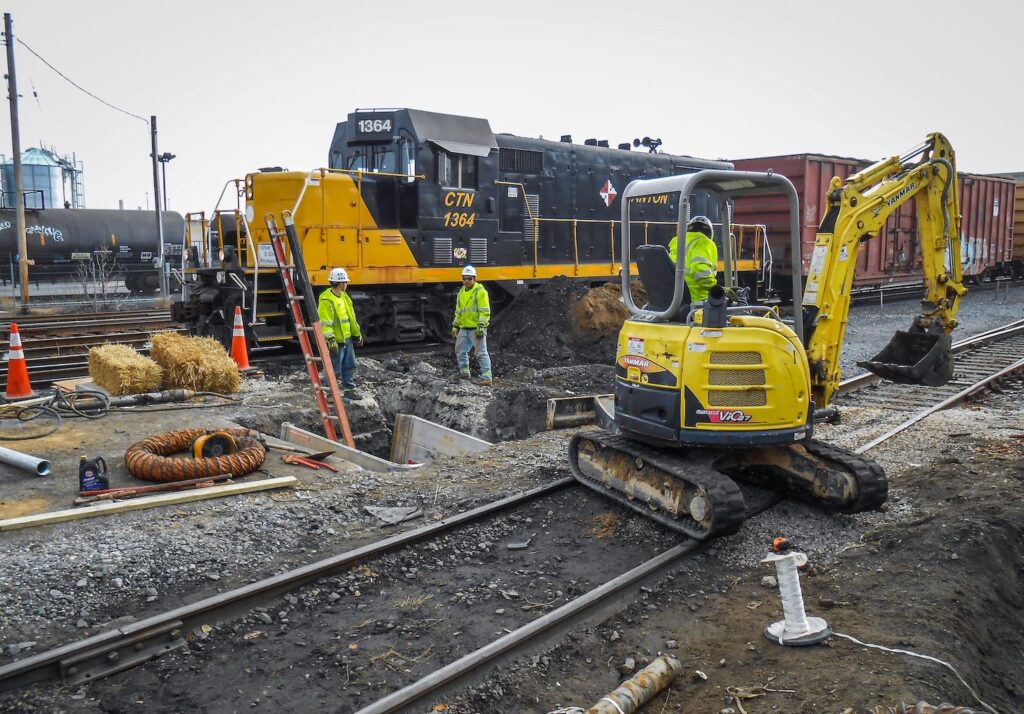 Hydro Excavation, sometimes referred to as hydrovac or hydro trenching, is a type of soft digging that utilizes highly pressurized streams of water to break up ground materials. That soil is then suctioned out through heavy-duty vacuums and stored in nearby debris tanks or trucks for transport off site. Hydro excavation is typically ideal for more compact soil conditions. It's a fast, economical and versatile method that minimizes wear and tear on vacuum machinery.
Air Excavation, also known as airvac, pneumatic or air-knife excavation, uses compressed air to break up the ground materials before siphoning them through a vacuum hose. This process's unique ability to backfill dry soil and debris means there's no need to transport or dispose of wet, muddy material after digging. And because air compressors provide for an infinite supply of the pressure needed to dig, you don't have to worry about "refilling" during the excavation process. Air is also nonconductive, which can make this method a more suitable choice when working around live electrical wires.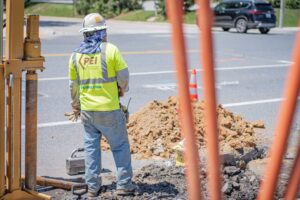 Need Excavating Services?
Or call us at
(443)702-7700
Fiber optic, copper, and electric networks are designed to fit our clients' needs today and into the future. No matter your network needs, you will receive superior quality and customer service.
Innerduct Placement

Design Services

Permitting Services

Consulting Services

Project Management

Turnkey Construction

SHA Traffic Control

Long Haul
We are licensed, bonded and insured for your protection.