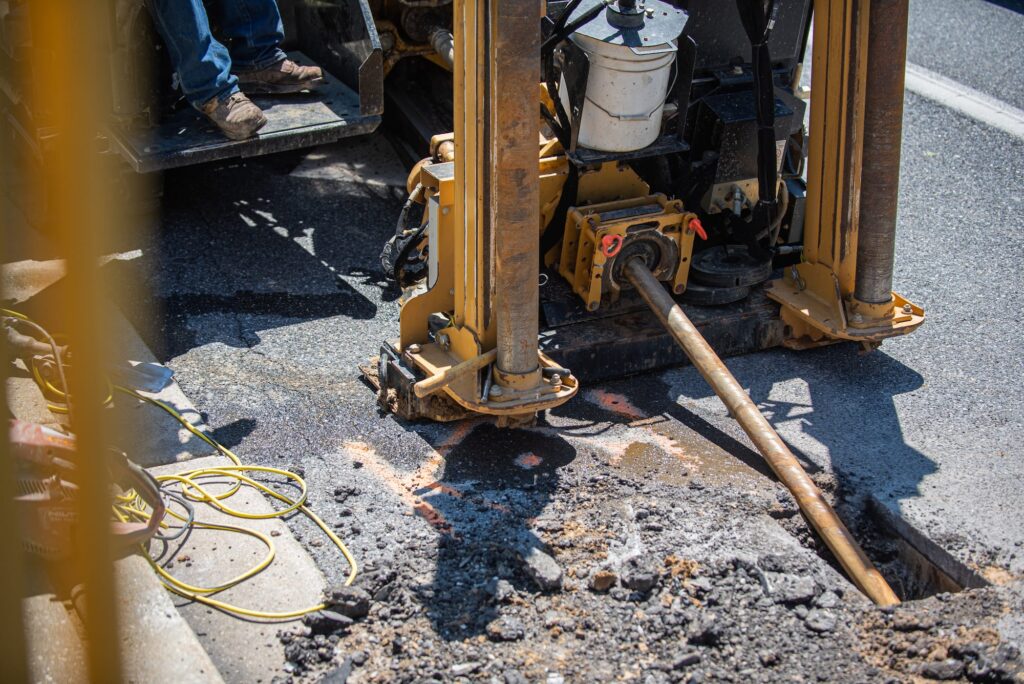 Directional Boring is used to install conduits under obstacles such as roads, buildings, and wetlands. Conduits such as water, sewer, fiber, electric, and gas can be installed under very busy intersections without disruption of traffic.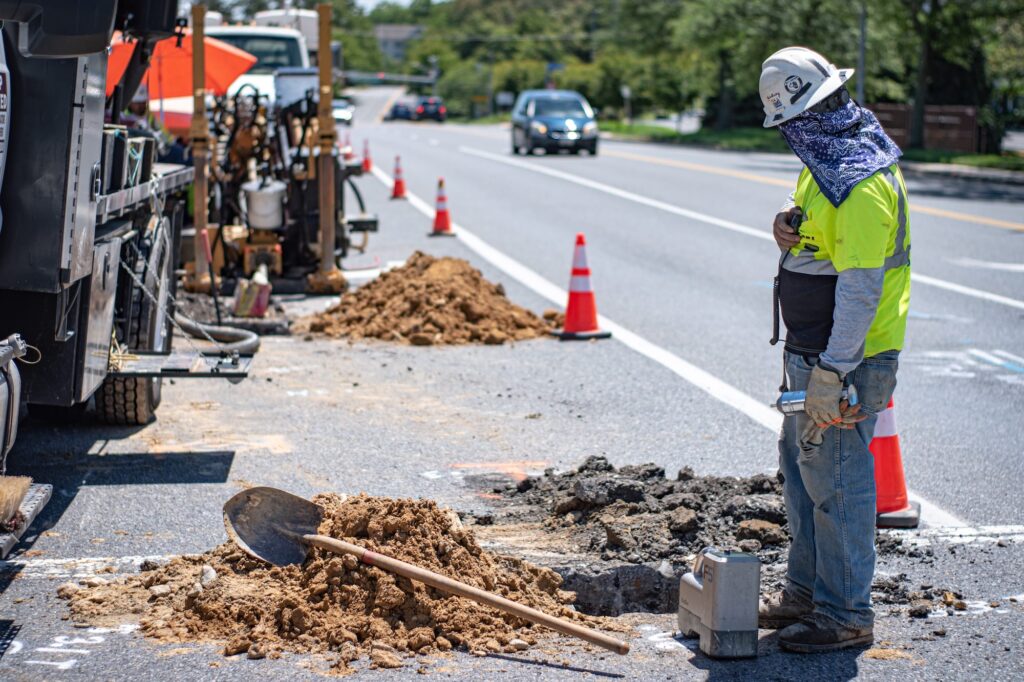 Directional Boring is generally accomplished in three principal phases. First, a small diameter pilot hole is drilled along a directional path from one surface point to another. Next, the bore created during pilot hole drilling is enlarged to a diameter that will facilitate installation of the desired pipeline. Lastly, the pipeline is pulled into the enlarged hole, thus creating a continuous segment of pipe underground exposed only at the two initial endpoints. Directional Boring/HDD can be utilized to cross any number of surface obstacles including roadways, railroads, wetlands, and water bodies of varying sizes/depths.
The process is suitable for a variety of soil conditions including clay, silt, sand, and rock. Problematic soil conditions include large grain content in the form of coarse gravel, cobbles, and boulders. Other subsurface conditions which can impact the feasibility of Directional Boring/HDD include excessive rock strength and abrasivity, poor rock quality, and rock exhibiting karst features.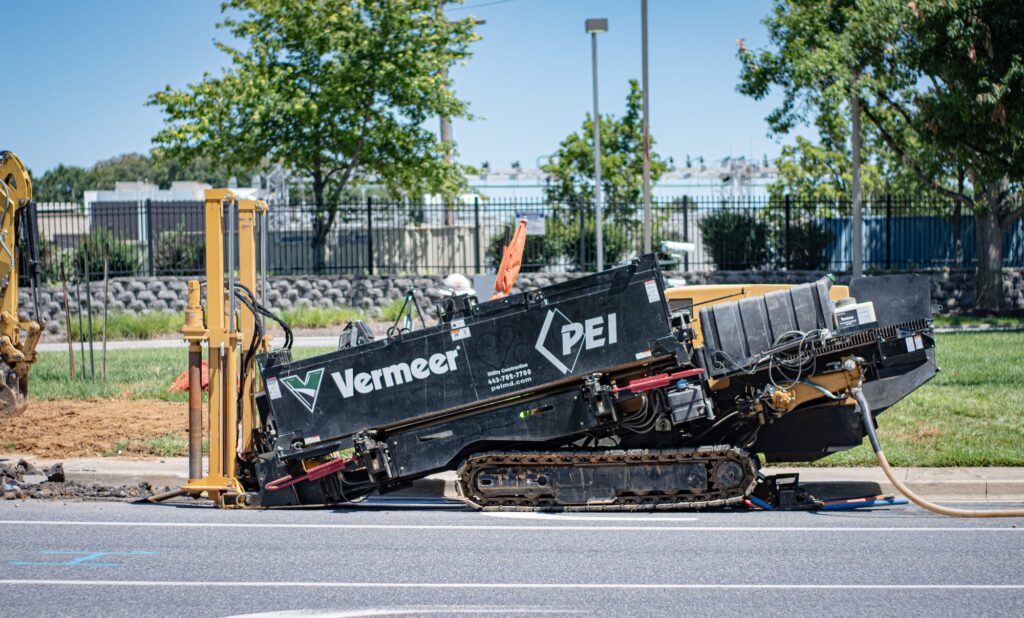 Some of the most common applications are:
Telecommunications and power cable conduit
Oil lines
Sewer lines
Environmental remediation casing
Product pipelines
Waterlines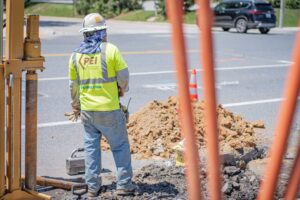 Need Directional Boring Services?
Or call us at
(443)702-7700
Fiber optic, copper, and electric networks are designed to fit our clients' needs today and into the future. No matter your network needs, you will receive superior quality and customer service.
Innerduct Placement

Design Services

Permitting Services

Consulting Services

Project Management

Turnkey Construction

SHA Traffic Control

Long Haul
We are licensed, bonded and insured for your protection.